About the Facility
Kashiwa Library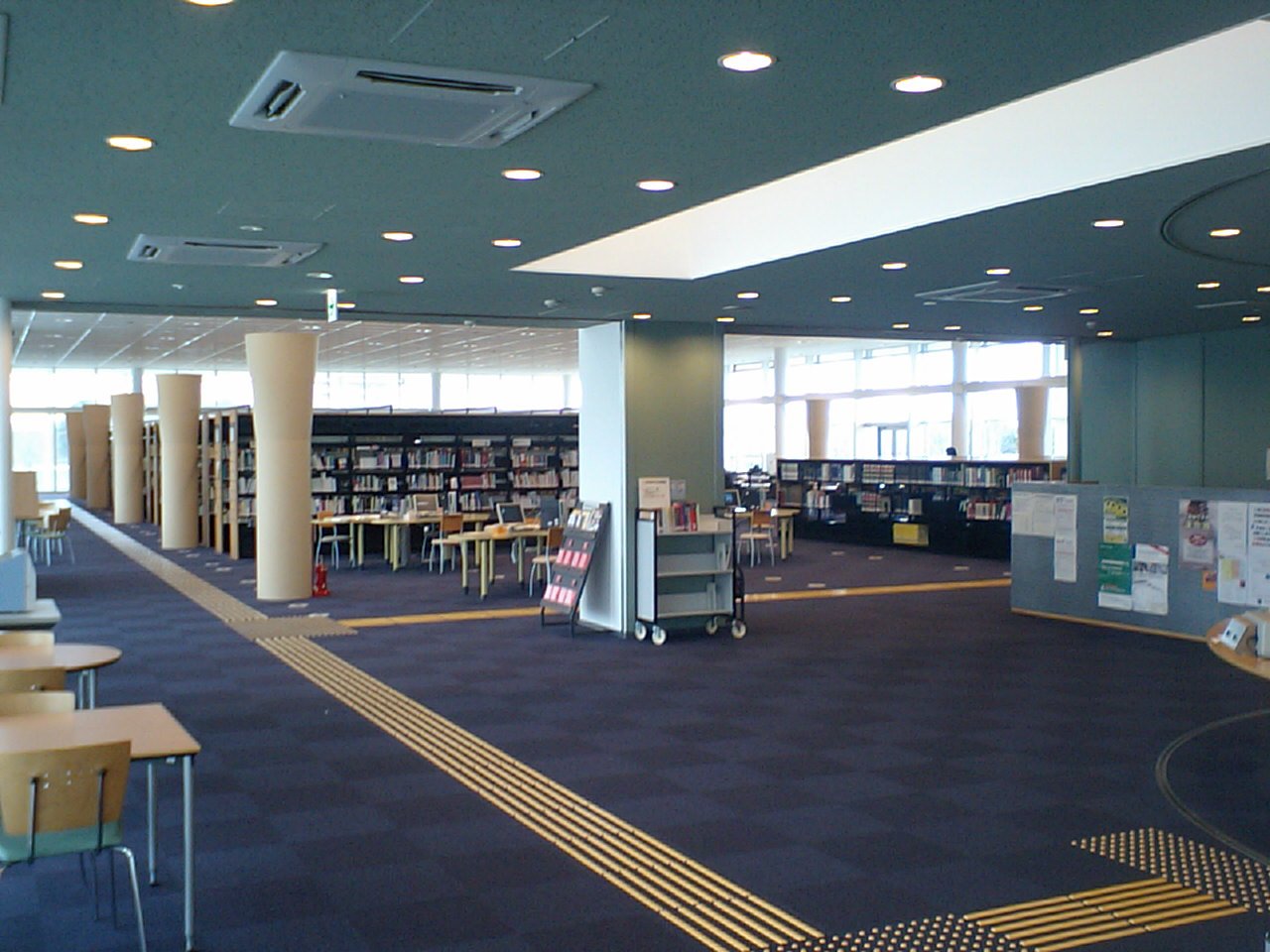 The Kashiwa Library is one of the hub libraries of the University of Tokyo, along with the General Library at the Hongo Campus and the Komaba Library at the Komaba Campus. The Kashiwa Library offers various services, including interlibrary loan service, for GSFS members.
The Library has a spacious reading room with reference collections for research on the second floor. On the first floor are the Media Hall and seminar rooms that are used for classes and symposiums, a learning support service room equipped with the Educational Campuswide Computing System, in which database training programs are given, the Community Salon where you can browse magazines in a relaxed atmosphere, and a rest space.
GSFS members can benefit from the Automated Storage System that stores 360,000 back numbers of natural science journals collected from the other UTokyo libraries.
Students, faculty and staff members of the GSFS can enter the Library with their university identification card and borrow items from the Kashiwa Library as well as from libraries at Hongo, Komaba, and the other UTokyo campuses and return them at the Kashiwa Library.
You can request copies of articles in natural science journals from the Automatic Storage collections in PDF for viewing them for a fee and request the Library to purchase items for research and educational purposes online.
The Library also offers spaces for Science Café, exhibitions, concerts, film screenings, etc., throughout the year. The Kashiwa Library supports your campus life!

Learn more about the Kashiwa Library!
https://www.lib.u-tokyo.ac.jp/en/library/kashiwa (English)
https://www.lib.u-tokyo.ac.jp/ja/library/kashiwa (Japanese)