Campus Map
All the facilities on the University of Tokyo campuses in Kashiwa City are listed below the maps. Click the name of each facility to find the address, phone and location.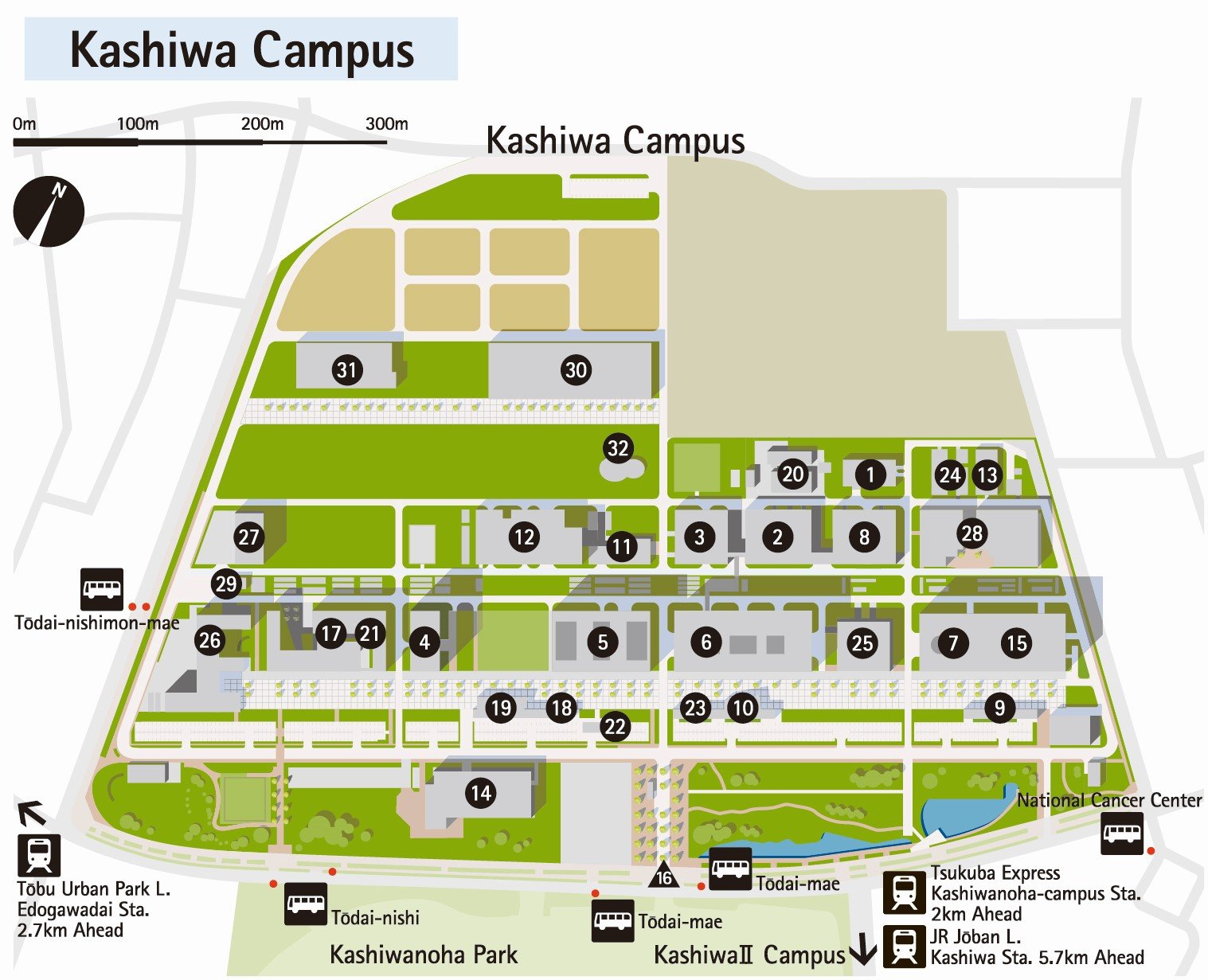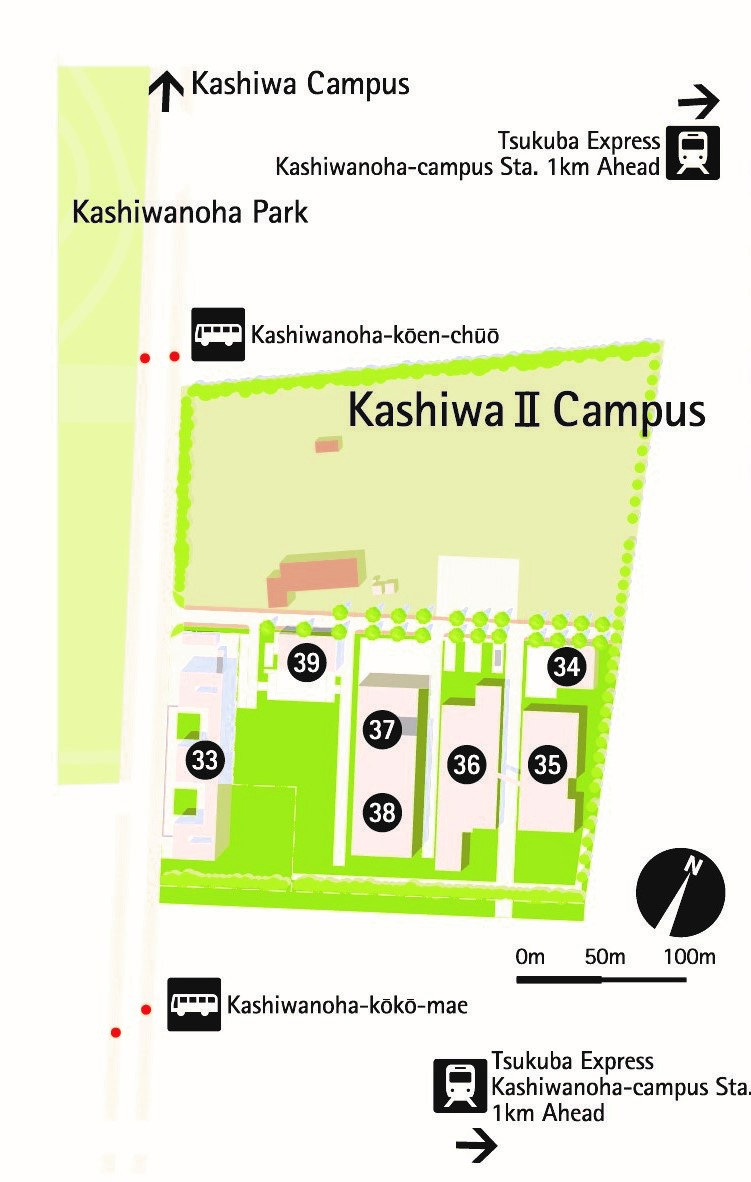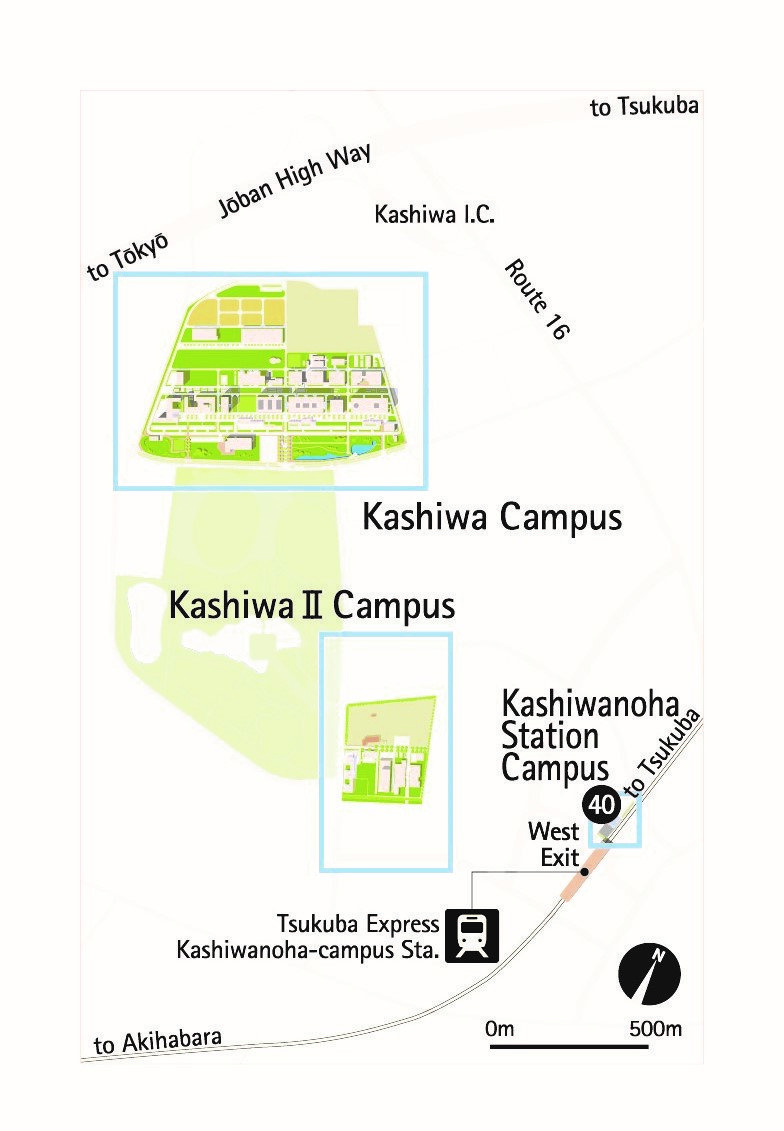 Kashiwa Campus
Facility
Faculty/Graduate School
Affiliated Research Institutes
University-Wide Center
The University of Tokyo Institutes for Advanced Study
Kavli Institute for the Physics and Mathematics of the Universe (https://www.ipmu.jp/en/)
National Open Facilities
Kashiwa II Campus
Facility
Accommodations
Kashiwanoha Station Campus
*The contents of this page were developed based on a machine translation.