About Kashiwa Campus
Toward Adventures in Knowledge
Kashiwa Campus is the University of Tokyo's third major campus after Hongo and Komaba, and was built based on the University's vision for developing new academic pursuits in the 21st century.
Following the Hongo Campus, which has been deeply involved in traditional academic fields since 1877, and the Komaba Campus, which has been developing new interdisciplinary fields at the crossing of multiple academic fields since 1949, the Kashiwa Campus was established in 2000 with the goal of fundamentally reorganizing academia by organically melding various disciplines. At Kashiwa Campus, we undertake a variety of new initiatives with the aim of "adventuring in knowledge".
Introduction to GSFS 14 min.
Summer Program (UTSIP) 2 min.
Introduction to GSFS (short version) 6 min.
Kashiwa Campus Introduction 5 min.
Student Voices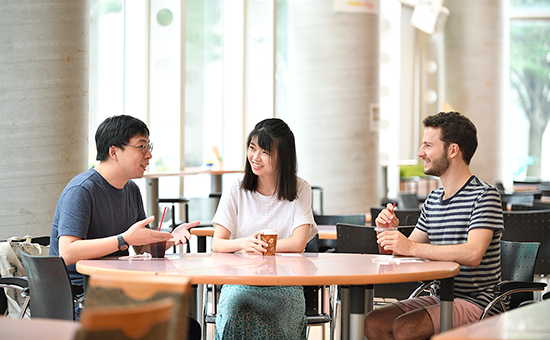 More than 1,400 GSFS students are engaged in various and exciting activities. Here we introduce some of them.
VIEW MORE
*The contents of this page were developed based on a machine translation.