News
A Little Bughunter Became a Researcher: Now Chasing His Dream of Developing a New Sewerage System by Microorganism Power
Release:

Sep 6, 2023
Update:

Oct 17, 2023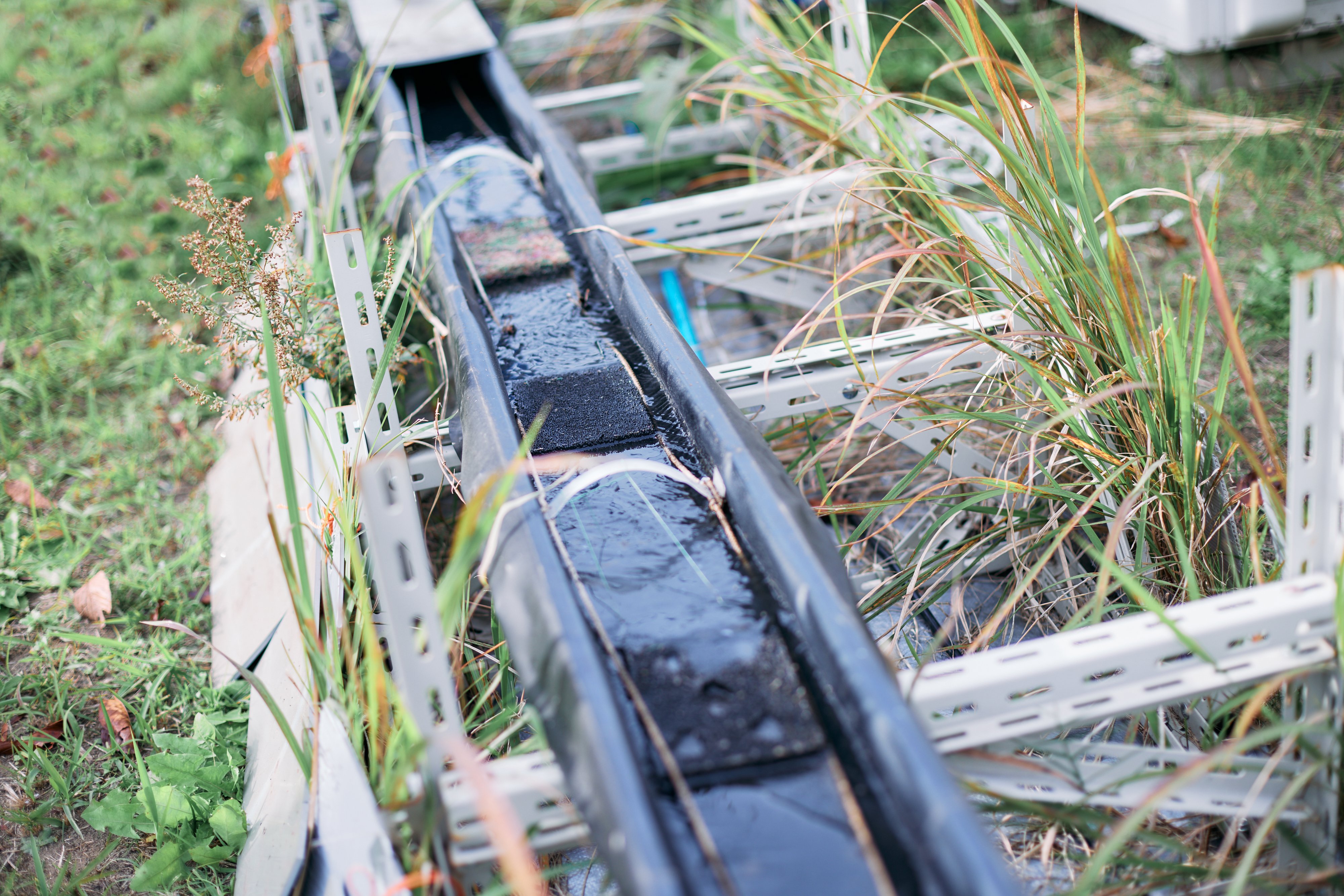 Prof. Satoh's experimental equipment of sewerage at Sugano Terminal Treatment Plant in Ichikawa City, Chiba: Sponge-like purification materials are filled in sewage pipes. The professor strives to develop an in-sewer water purification technology, elucidating the purification mechanism and examining the system design methods.
The cover story of the Graduate School of Frontier Sciences (GSFS) school magazine, Sosei, Vol. 41, was "Redefine the Value of Water for Better Social Systems." showcasing a wide range of water-related research conducted at the Kashiwa Campus, the home ground of the GSFS.
Professor Hiroyasu Satoh, who supervised the story, develops an in-sewer water purification technology that accelerates water purification within sewer pipes, and performs a genetic analysis of the function of microorganisms that purify the sewage.
In this series, we interview the supervisor of Sosei's cover stories about life before becoming a researcher.
What did you like when you were a child?
As a young elementary school child, I had a fascination with catching insects, such as large brown cicadas and grasshoppers. Besides, I was an avid reader and often spent time in the library. One of the most memorable books I read during this time was "Kumazemi no shima: Dobutsu no kiroku 6" (History of Animals' Life Vol. 6: The Island of Cryptotympana facials) by Toshitsugu Shimamoto (Gakushu Kenkyusha,1972). This book chronicled research on kumazemi by a science teacher and ten students, the entire students of a junior high school, on a small island of the Seto Inland Sea. The research written in the book inspired me greatly and influenced my approach to observation.
After entering junior high school, school study became increasingly difficult, so I studied hard. Looking back on those days, I was studying obsessively. but science was different for me. I really enjoyed studying it.
Then, you proceeded to the Department of Urban Engineering at the University of Tokyo.
During my junior high and high school years, I was fond of railway timetables and dreamed of pursuing a career related to trains. So, I chose the Department of Urban Engineering, the University of Tokyo to study railway engineering. However, I soon realized that urban engineering is a broad field encompassing various urban designs, which seemed too huge and daunting to me. I then began exploring other fields that would better suit my interests.
Around that time, Japan was enthusiastically enhancing its sewerage system to achieve a 100% spread of the sewer system nationwide. So, the country required researchers and technicians specializing in sewerage. Intrigued by this field, I joined a laboratory working on public health engineering and embarked on a research journey.
During my undergraduate studies, I researched technology that could eliminate phosphorus from sewage by utilizing microorganisms. It was fascinating to observe the behavior of these tiny organisms in the great urban design field, simultaneously looking into a microscopic world and consulting a map of cities.
Naturally, I proceeded to the Environmental and Public Health Engineering Course (Currently, the Urban Environmental Engineering Course). The course had no walls between the laboratories and the student study rooms. So, Students from different research fields and many international students were always around there. Luckily, I had opportunities to learn about water supply and drainage operations and related administrative situations from my peers. Meanwhile, international students taught me the cuisines of their home countries.
That period of my life was truly invaluable. My four years from the master's to doctoral courses were devoted to study. Then, I got employed as a research assistant for the first time during this period, and my life as a researcher has been much the same ever since.
What is your research policy?
Feeling nature and seeing real things as much aspossible. For instance, Kashiwa-no-ha Park and Kombukuro Pond at the Natural Museum Park are near our campus. I often go there during lunch break. Sometimes in the morning, on the way to work, I even get off one bus stop before the campus just to enjoy taking a walk. However, despite the importance of interacting with our surroundings, there are certain things that we cannot easily touch, ironically, like the inside of sewer pipes.
What are you currently working on? What is your dream now?
I am trying to realize the application of in-sewer purification, the technology to purify the drained water to some extent by enhancing the purification function inside the pipes.
The current sewerage system immediately drains sewage from houses on the spot for sanitary reasons, purifies the water at treatment plants, and discharges the water. In the 19th century, the cholera pandemic claimed many lives, which led to the development and diffusion of sewerage to keep the land clean. The system has been supporting our life for 200 years since then. However, it consumes significant energy and emits greenhouse gases during operation. The technology I am developing involves setting sponge-like material in the sewage pipes to make it microorganisms' habitat to let them promote the oxidative decomposition of organic matter in the drained water. This natural process enables the mitigation of energy consumption for water treatment and the reuse of nutrition salts, such as nitrogen and phosphorus, contained in the treated water and the sewage.
With the world moving towards a decarbonized society, it is crucial to have a sustainable sewerage system harmonizing with the modern environment. I am committed to realizing this goal.
What is your message to students?
You may not know what interests you yet. Experiment with this and that and discover what brings joy at your own pace. It is also fun to devise ways to enjoy whatever there are.
Interview: Mayuko Araragi
Photo: Ryusuke Honda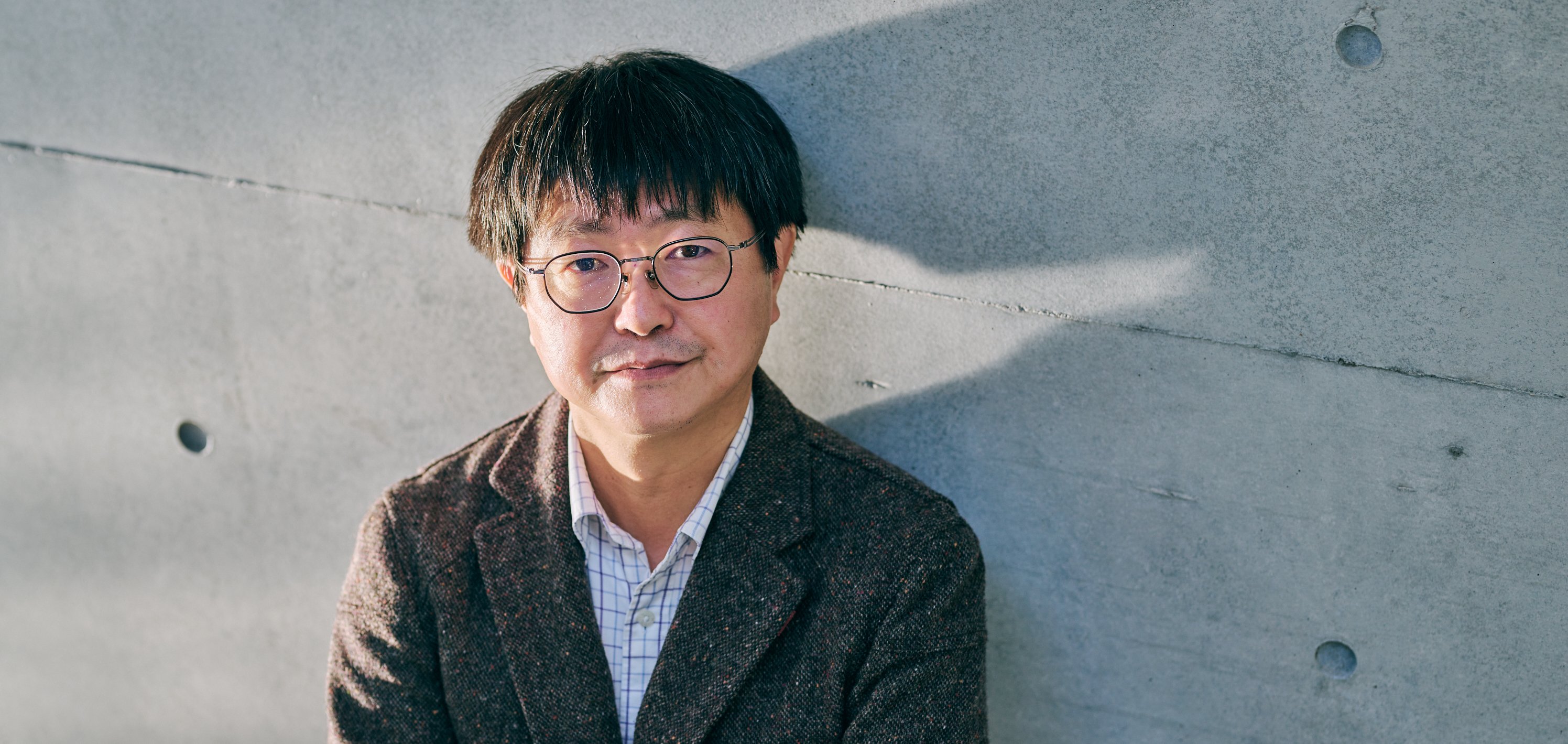 SATOH Hiroyasu
Professor, Department of Socio-Cultural Environmental Studies Graduate School of Frontier Sciences, The University of Tokyo
Academic Background:
Graduated from the Faculty of Engineering, the University of Tokyo, the Graduate School of Engineering, the University of Tokyo, and the School of Engineering, the University of Tokyo
Professor's Favorites: Making electric devices with Arduino, location-based games, Ningen Isu (Japanese rock band), Takeharu Kunimoto (naniwabushi reciter)
The Sosei latest issue, the English edition, Vol. 42, will be out in October 2023.
The cover story: What We Can Learn from the Most Advanced Evolutionary Research
https://www.k.u-tokyo.ac.jp/en/gsfs/sosei/
Related Website
SATOH Laboratory
https://en.wwmlab.info/