The GSFS Fund ~ Donation to GSFS The UTokyo
Greetings
Always true to its name, the Graduate School of Frontier Sciences has constantly and boldly explored the frontiers of knowledge, pursuing a mission to create new realms of science for the 21st century through the transdisciplinary approach. Supported by people and organizations across the University of Tokyo, the launch of this school in 1998 assembled a faculty of educators and scientists representing diverse backgrounds, from many university departments and from research and educational institutions within and outside the university. Two years later, the GSFS gained a new home at Kashiwa Campus, established as the third hub of the University of Tokyo's tripolar structure, along with the Hongo and Komaba campuses. Located in Kashiwa (Chiba Prefecture), Kashiwa Campus forms the core of a visionary community that blends state-of-the-art urban functions with luxuriant greenery.
The GSFS comprises eleven departments clustered into three divisions--Transdisciplinary Sciences, Biosciences, and Environmental Studies--plus five distinctive research centers. Among our flagship endeavors is the Graduate Program in Sustainability Science - Global Leadership Initiative, a doctoral program collaboratively run by all departments. Our faculty is staffed with about 200 inspired minds who lead in their fields of expertise and mentor 1,500 students
taking them on a journey of learning and research for tackling the many different challenges of today's world that defy solution by traditional academic approaches. Transcending disciplinary boundaries, we holistically take on those challenges by bringing together the specialized expertise of fields such as nanotechnology, materials, energy, information, complexity, life sciences, medicine, environment, and international cooperation--and by tapping into the synergy they create.  Your donations will power and sustain the following efforts:
Built and implement of cross major advanced human resource development program.
Enhancement of the learning and research environment for both Japanese and international students
Investigation and research into transdisciplinary seeds with potential to grow into the foundation for tomorrow's science and industry
Community-based projects for translating the expertise of academia into new models of society
Various projects for helping to realize the Sustainable Development Goals
Through these efforts we will pursue science for overcoming the challenges faced by humankind, while nurturing the next generation of gifted people who will lead and shape the international community in the 21st century.
We would greatly appreciate your support for this important cause and enjoy having you join us on our adventures in science!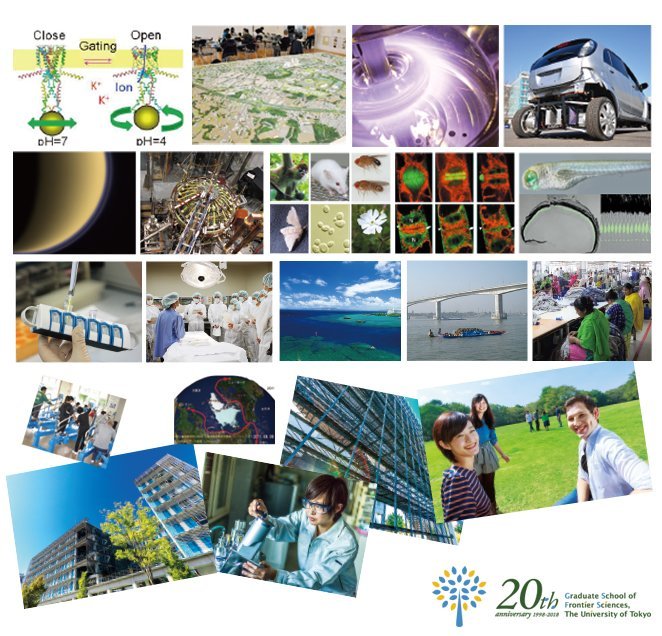 Payment
* Please enter "The GSFS Fund" in the donation purpose filed of the form.
For any inquiries regarding donations, please contact to (kifu-gsfs

k.u-tokyo.ac.jp).