Faculty Members
ISHIHARA Hiroe
(Division of Transdisciplinary Sciences)
Sustainable Society Design Center/Social Theory, Institutional economics, Critical realism, Common Pool Resources, Ecosystem Service Assessment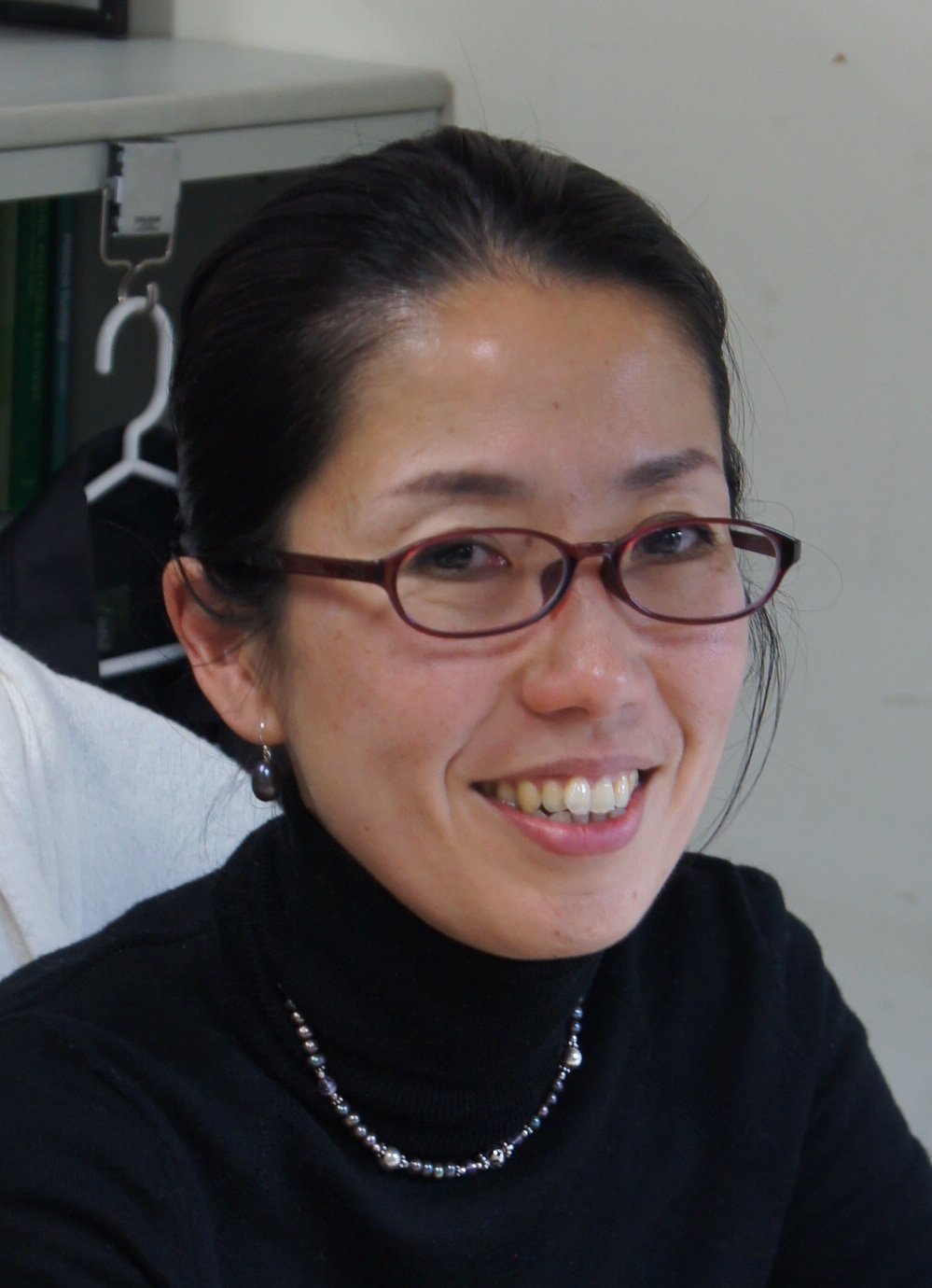 Career Summary
1998 Department of Foreign Studies, Tokyo University of Foreign Studies, Tokyo, JAPAN
2001 Graduate School of Social Sciences, Hitotsubashi University, Tokyo, JAPAN (M.A. in Sociology)
2003 Programme Officer, Environment Unit, UNDP Yemen office
2007 Department of Land Economy, The University of Cambridge, Cambridge, UK (M.Phil in Environmental Policy)
2016 Department of Land Economy, The University of Cambridge, Cambridge, UK
2016 Research Fellow, Graduate School of Agriculture and Life Sciences, the University of Tokyo, JAPAN
2018 Assistant Professor, Graduate School of Agriculture and Life Sciences, the University of Tokyo, JAPAN
2021 Associate Professor, Graduate School of Frontier Sciences, he University of Tokyo, JAPAN

Educational Activities
Graduate School of Frontier Sciences: Sustainability Studies: Japanese Perspective, Management and Policy Studies of Sustainability Graduate School of Agricultural and Life Sciences: Advanced Global Agricultural Science I, Global Fisheries Science and Economics
Research Activities
1. Ecosystem Service Assessment:
In recent years, the ecosystem service assessment framework based on economic theory has been harshly criticized. It is said that it ignores fundamental influence of culture when people relate to nature. The new framework based on the notion of Nature's Contribution to People (NCP) has been coined by the Intergovernmental Science-Policy Platform on Biodiversity and Ecosystem Services (IPBES) to consider plural values held by stakeholders. My research contributes to the development of NCP and IPBES.
2. Institution and Common Pool Resource (CPR) Management
Common pool resources are often believed to end in the tragedy of commons because they have rivalry but not excludability. However, many communities and stakeholders around the world reveal that they are able to create institutions (rule and norms) to sustainably use these resources. My research investigates how social structures and power relations influences these institutions by utilizing social theory by P. Bourdieu.
3. Seafood Supply chain and market-based approach
Market based approaches, such as certification schemes and Payment for Ecosystem Services, are recognized as economically efficient and effective way to conserve nature. According to the neoclassical economic theory, certification schemes incentivize fishers or farmers to implement environmentally friendly practices due to its price premium. However, it is often not the price premium that attracts stakeholders to convert to environmentally friendly practices. My research aims to reveal the real motives behind the proliferation of market-based approach.

Literature
(1) Ishihara H., Tokunaga K. and Uchida H. (2021) Achieving multiple socio-ecological institutional fits: the case of spiny lobster co-management in Wagu, Japan. Ecological Economics 181, https://doi.org/10.1016/j.ecolecon.2020.106911
(2) Blandon A. and Ishihara H. (2021) Seafood Certification Schemes in Japan: Examples of Challenges and Opportunities from Three Marine Stewardship Council (MSC) Applicants. Marine Policy 123, https://doi.org/10.1016/j.marpol.2020.104279
(3) 石原広恵(2020)「5章、日本の伝統的な漁業管理を国際的な視点で評価する:オストロムの設計原理の視点から」、八木信行編『水産改革と魚食の未来』、p.63-80、恒星社厚生閣
(4) Ishihara H. (2018) Relational values from a cultural valuation perspective: how can sociology contribute to the evaluation of ecosystem services?. Current Opinion on Environmental Sustainability. 35, p.61-68
(5) 石原広恵(2018)『水産物の認証制度とその政治性』、水産振興、第607号、p.1-50
(6) Ishihara H. and Pascual U. (2012) Capital and Collective Action in Environmental Governance: What are the missing links?. in E. Broussaeu, T. Dedeurwaedere, P. Jouvet, and Marc Willinger eds. Global Environmental Commons:Analytical and Political Challenges in Building Governance Mechanisms. p.199-222, Oxford University Press
(7) Ishihara H. and Pascual U. (2009) Social Capital in Community Level Environmental Governance: A Critique. Ecological Economics 68, p.1549-1562

Other Activities
Collaborative Author in the Value Assessment team, IPBES (Intergovernmental science-policy Platform on Biodiversity and Ecosystem Services)
Lead Author in Grenada National Ecosystem Assessment (NEA)

Messages to Students
I would like the students to conduct interdisciplinary studies. Here, interdisciplinary study does not mean a random mishmash or hotchpotch of different disciplines but rather a study that is deeply rooted in one or couple of disciplines but still open to other disciplines. Further this type of research is open to other type of knowledge from stakeholders which may not be purely academic. This is not an easy task but if we want to transform our society into more sustainable one, one needs to seek for this type of interdisciplinary studies.