Guide to Frontier Science
"Learning" at the Graduate School of Frontier Sciences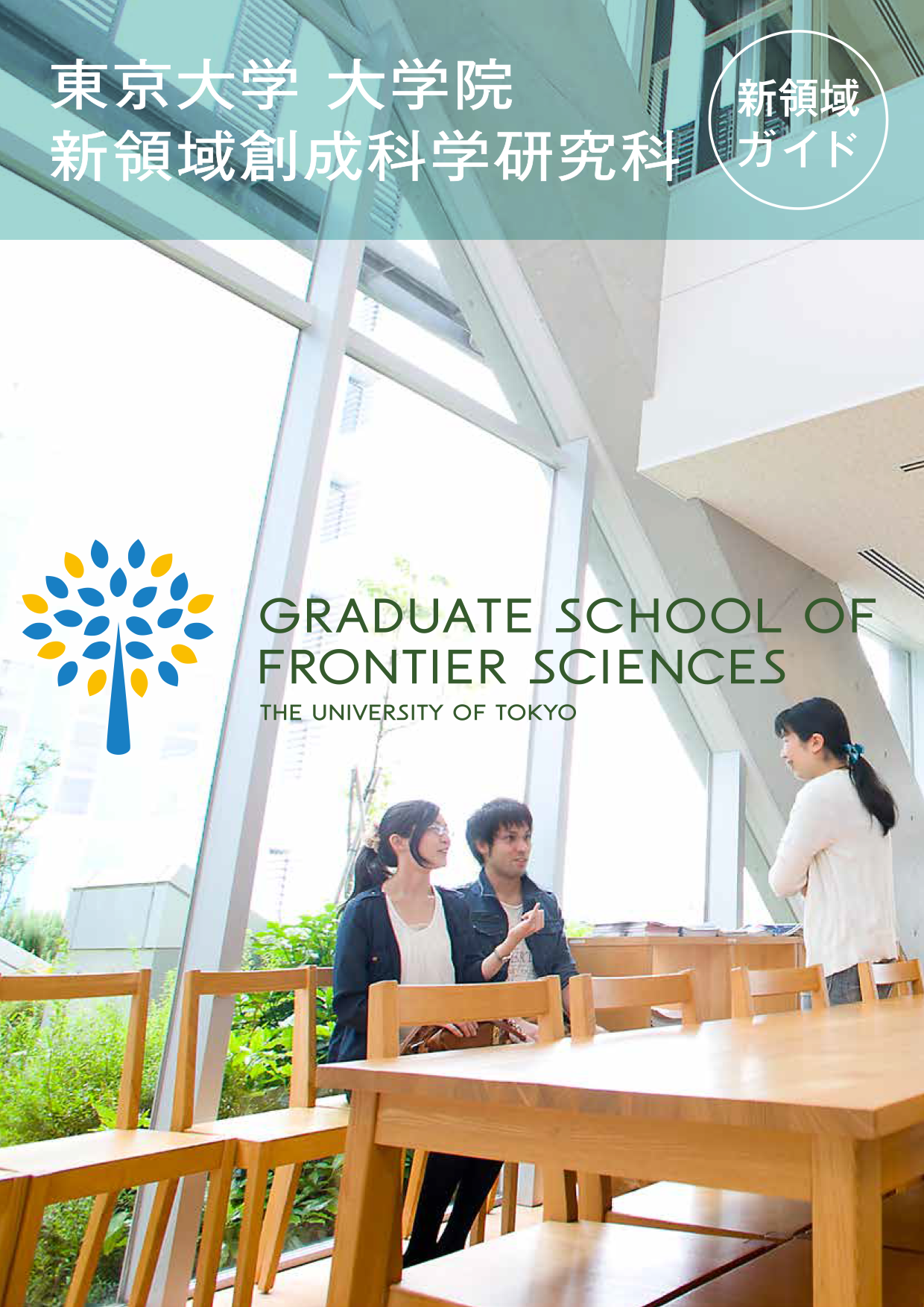 The Graduate School of Frontier Sciences (GSFS) is an independent graduate school with master's and doctoral programs, established with the full cooperation of all existing departments of the University of Tokyo. The common feature of the three research fields (basic science, life science, and environmental studies) of GSFS is that they originate from existing academic disciplines while aiming at research & education in unexplored areas and addressing urgent issues that humanity is under pressure to solve. In order to boldly take on the challenges in these new fields, GSFS keeps the principle of "Interdisciplinary Studies" by bringing faculty members with diverse backgrounds from research and educational institutions at home and abroad, to work together in various domains with cross-disciplinary research issues.
> Guide to Frontier Science(Graduate School Leaflet)(PDF-6p-1.7Mbyte)
Published June 2017
> Graduate School Entrance Examination Information
*The contents of this page were developed based on a machine translation.